Reel Truck
Our reel truck can lift cable reels with a weight of up to 15.000 pounds with a diameter of 6 feet. Perfect for pulling cable on all commercial and industrial sites or any other project.
We also offer the service of cable reel hauling.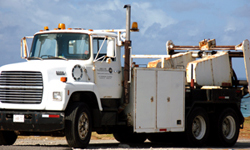 Check out our Bucket Trucks and Drilling Rig services. For more information click here to contact us.